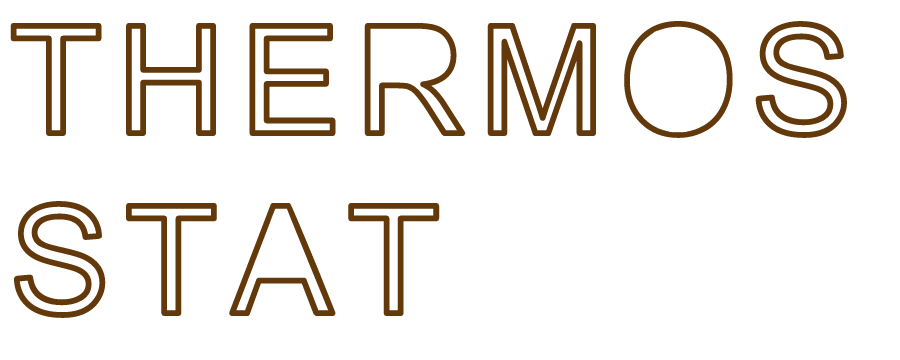 "In 2005, Americans used and discarded 14.4 billion disposable paper cups for hot beverages.
If put end-to-end, those cups would circle the earth 55 times. Based on anticipated growth of
specialty coffees, that number will grow to 23 billion by 2010—enough to circle the globe 88
times. Based on hot cup usage in 2005, the petrochemicals used in the manufacture
of those cups could have heated 8,300 homes for one year."

As a hopeless coffee addict with no intention to seek recovery, I must admit I've more than
contributed my share to those astonishing figures. At one point I was making 2-4 trips to
one of 9 local Starbucks to get my caffeine fix. Like many others, I find myself both feeling
guilty and bored with my relationship with Starbucks-- but that's for another post.
However I will say, as of late last year I've started making coffee at home
using my trusty french press and my new friend, the thermos.

If you look at any media featuring the American working man, it's not uncommon to find
a Stanley Thermos in tow. A partner in crime, the thermos promises to keep your coffee
hot and comes with a convenient cup top. So wether you're headed to the steel buildings
of Madison avenue, the art department of Young & Rubicam, or the stockyards-- there's a
thermos for you. Don't be caught waiting in a coffee shop line every morning, enjoy the
art of preparing coffee from a whole bean to a frothy cup of flawless joe, you
simply cannot find a better option elsewhere.

Coming soon: The Art Of Preparing Coffee
( and why Starbucks and I are seeing other people )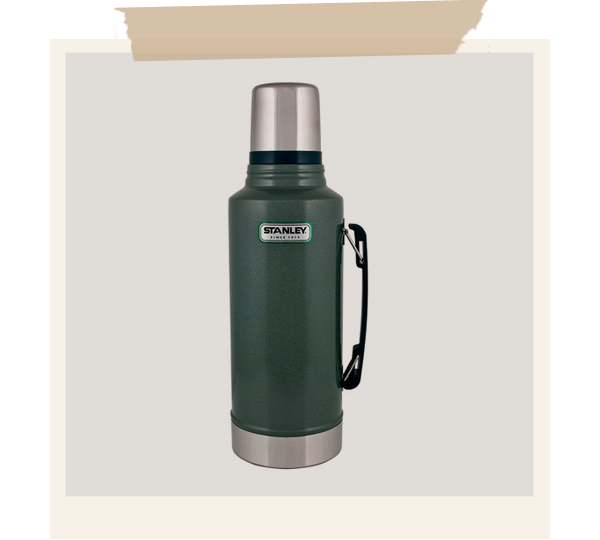 The essential Stanley thermos, Available now at Urban Outfitters $48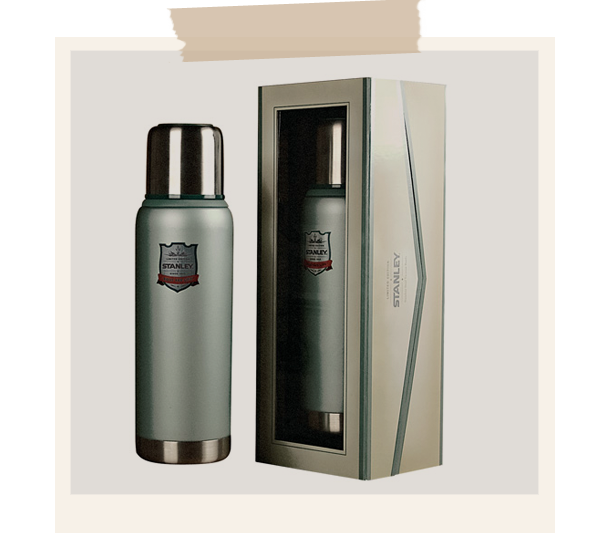 The limited edition heritage Stanley thermos, Available at Stanley $40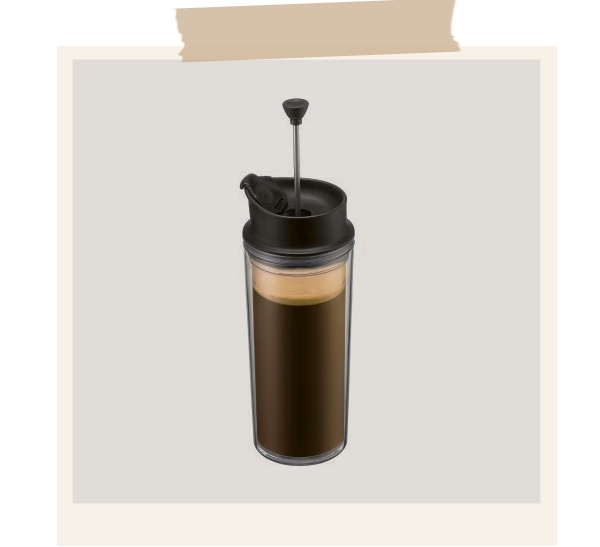 Bodum 16 ounce travel coffee press Available at Bodum $29.95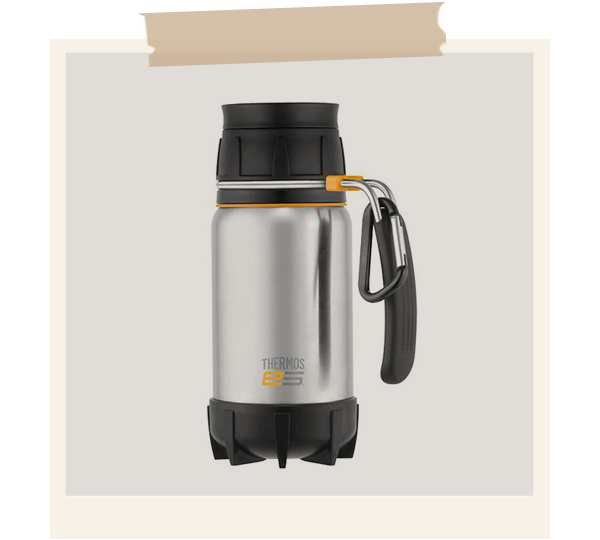 Thermos Element 5 travel mug Available at Thermos $34.99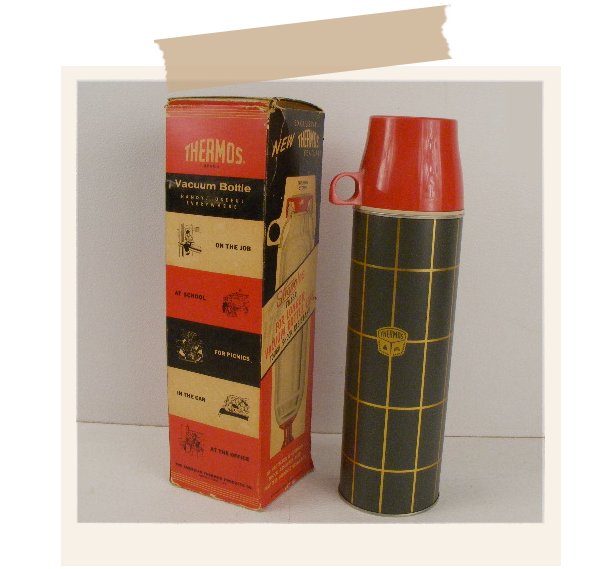 Vintage stanley thermos ( various ) available online via various locations, general price $20