Interview & Illustration by Michael Sanderson


Ben Burkman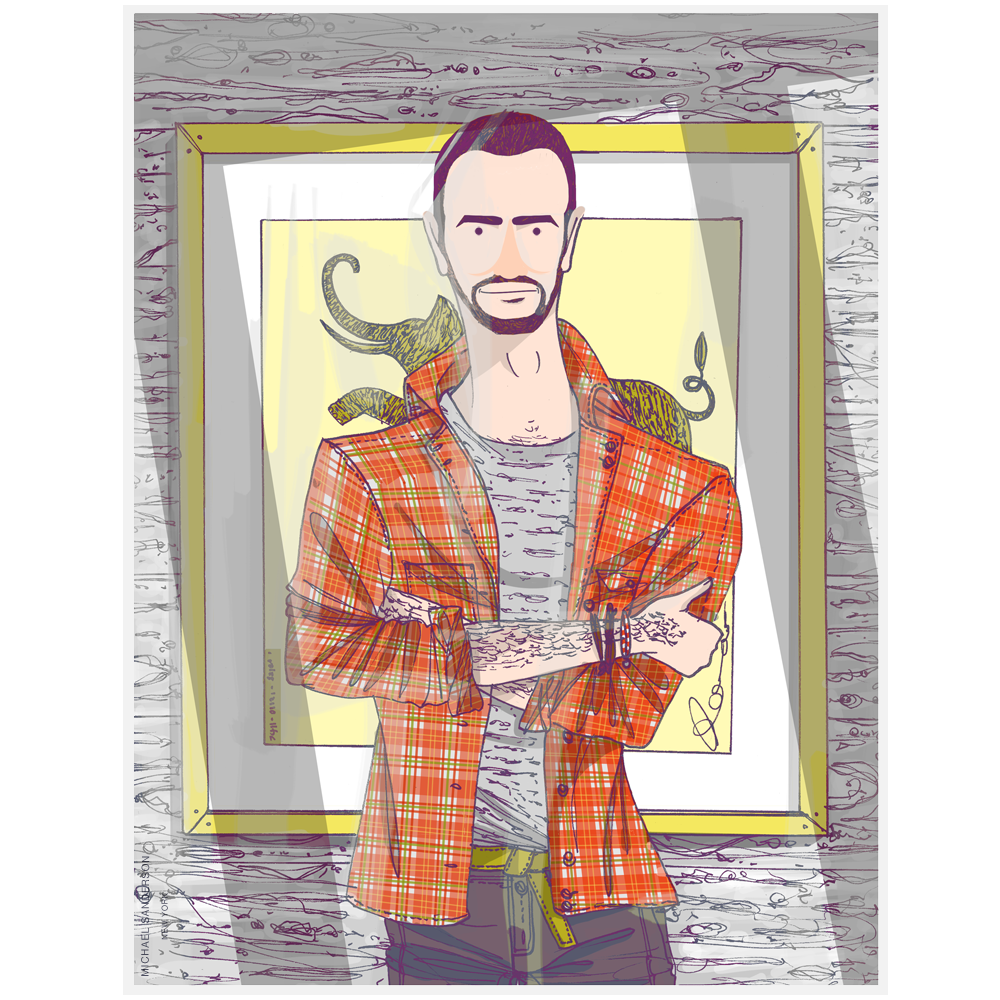 Doug Burkman


Within the last decade, Menswear has had a remarkable increase of new talent--
straying away from the major luxury brands of yesterday's headlines, ringing in a new era of fashion independence--
labels inspired by rebels, classicism, & the working man's closet.
One of my favorite labels from this crop of new school designers is design duo; The Burkman Bros.

Canadian natives, Ben & Doug Burkman, discovered early on the impact a quality
wardrobe could have on one's life; & carried on this philosophy into the design studio of Gap and later, their own endeavor, Burkman Bros.
A keen sense of craftsmanship & global curiosity is seen & sewn into every garment--
making them not only successful designers, but also... anthropologists.I had the opportunity to catch up
with the pair and ask a few questions regarding
their personal views of men's fashion, the future of their label & who exactly the "burkman-man" is...



Michael Sanderson:

Having read about your time at Gap--
I can't help but think of your aesthetic as a sort of "Gap...for the discerning man" simple, versatile basics, designed
with a low-maintenance panache in mind. Is this how you wanted your brand perceived when you left the world of mass retail and began your own collection?



Burkman Bros.:

When we created Burkman Bros., we essentially had one goal in mind:
To create clothes that make the average guy stand apart, but not stand out.
We mean this in the sense that our clothes are built for the everyman's man; a masculine and cool guy who not only wants to look great, but feel great and comfortable at the same time.
In addition, we try to create clothes that are timeless yet modern enough to seem fashion forward, without seeming contrived in the process.



MS:

Considering your instant appeal and cult following--
Where do you see the Burkman Bros. brand in five years?



BB:

In five years, we still want to be doing the same types of things we're doing now, meaning that we still want to be offering clothes that are desirable and relevant.
Furthermore, we definitely see the expansion of Burkman Bros into a lifestyle brand, one day branching into more accessories such as shoes, sunglasses, bags, etc.



MS:

In other media, I always hear designers describe the man or woman they're designing for as-if someone they know or think about often.
How do you both envision the type of man you're designing for? Who is the Burkman Bros. man?



BB:

The Burkman Bros. man is a guy who is confident in his style, but still wants to wear things that are comfortable and wearable on a day to day basis.
He is certainly adventurous, a traveler, whether that means traveling across the big city, or climbing a far away mountain.
In either instance, the guy definitely cares about the clothes he wears, and chooses ones that are a reflection of his adventurous spirit.



MS:

There's definitely a feeling of warmth and a keen sense of hand > in your collections...Very sentimental even--
Do you both have a particular garment with strong personal value, a favorite article of clothing rather?



Ben:

I have this amazing pair of vintage Levi's, that I got repaired after finding them a few years back.
I love wearing them and always feel amazing and comfortable In them.



Doug:

I have the really awesome old leather motorcycle jacket that fits me pretty much perfectly.
I love that thing.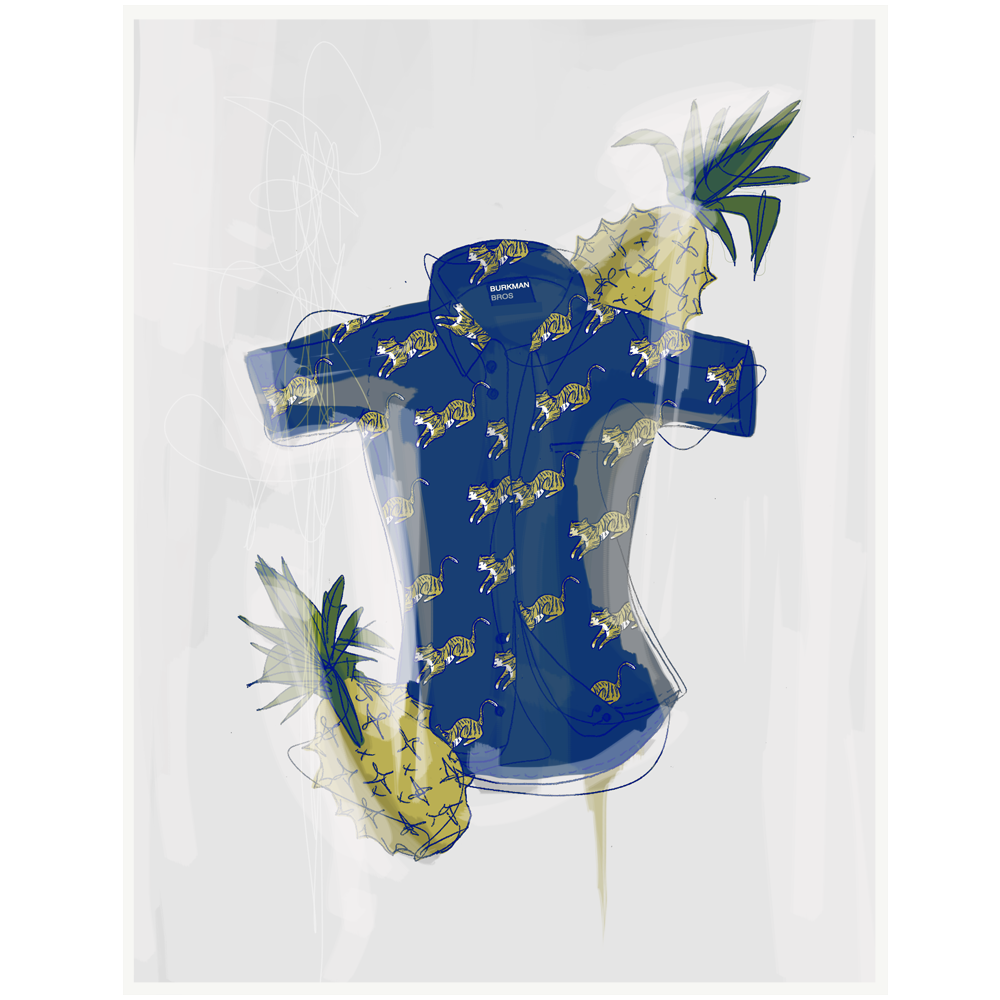 Tiger Shirt from their S/S 2010 collection.